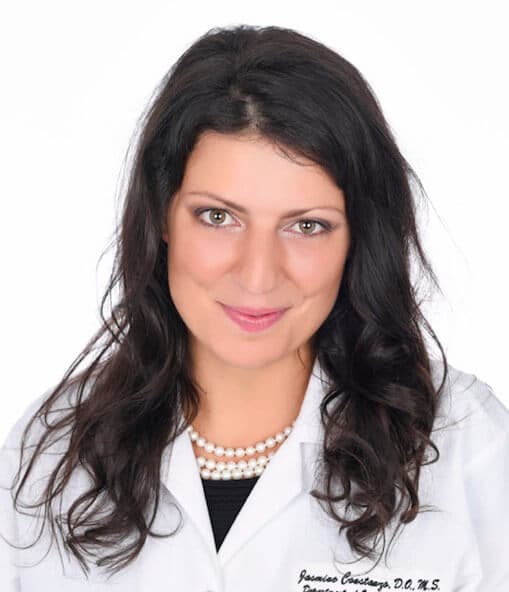 Dr. Jasmine Constanzo
Doctor Constanzo is delighted to join the skilled and knowledgeable team at Catalyst S.p.o.r.t.
Jasmine Constanzo, D.O., M.S. is board certified in Neuromusculoskeletal Medicine (NMM). She graduated residency from an Osteopathic Manual Medicine (OMM) program at St. Barnabas Hospital in 2016. In 2012, she completed her degree as a Doctor of Osteopathic Medicine (D.O.) from Arizona College of Osteopathic Medicine. Dr. Constanzo has taught at four different medical schools including lecturing and table training.
Prior to entering medical school, Dr. Constanzo studied Organic Chemistry and obtained her Master's of Science (M.S.) from Dartmouth in 2006, and Bachelor of Science (B.S.) from Fordham University on scholarship. Yoga, nutrition, Chinese Medicine, and methods of integrated wellness have been lifetime passions for Dr. Constanzo and she will continue these studies throughout her career. She has been teaching yoga throughout the country since 2006.
She has a special clinical and research interest in sports medicine injuries, autism, and autoimmune processes.
Dr. Constanzo has been studying various forms of martial arts since 2004 including Brazilian Jiu-Jitsu since 2006. She currently trains with Marcelo Garcia in Chelsea. Her knowledge of structure and function both experiential and academic has particular application for optimization of athletes wanting to achieve peak level performance.